I take an all together unwarranted amount of pride in how well I eat shrimp cocktail. My procedure has been finally tuned to enable maximum sauce and zero splash.
That's phase one.
Phase two consists of a practice-made-perfect-pinch along the shrimp's one unbevelled edge which, when executed properly, leaves nothing but the most chitinous of crumbs behind.
The champagne bubbles. The cellist inhales audibly. You shift you weight elegantly from one polished shoe to one polished shoe and I am
still
engaging with your anecdote as I chew, swallow and politely relocate my leavings. But a part of my smile, even as perhaps my left hand traces my clavicle absently, part of it--maybe just at the corner--is for this scrumptious triumph alone.
I really have no business taking pride in this.
It's an achievement on par with being able to take my bra off with my shirt still on.
I.E., most people who eat shrimp have in fact mastered this.
But so have I, damn it--and if it makes me smile, allow it.
Most humbly I admit that I haven't swam such well charted waters with litchi fruit. But I
have
finally taken my Chinese language proficiency interview which will go on my description of service at the close of my tenure with the Peace Corps.
I won't even lie, I tried to game the hell out of. I predicted questions my tester might ask and had follow-ups of my own. I memorized the times and days of the weeks for each of my classes--no easy feat for someone as non-temporal as I. I could describe my favorite coworker, the habits of my students (including a well chosen fault) and had carefully selected three hobbies.
She wasn't having any of that.
I told her I like to read science fiction but that my favorite book is
The Great Gatsby
.
Had she read it?
No? Had she seen the movie?
No?
.....
What about the principal actor, did she think he was handsome?
She doesn't know the principal actor--not his Chinese name nor his English.
Had she seen
Titanic
at least?
Useless.
No, she hadn't but would I kindly EXPLAIN THE PLOT OF
了不起的蓋茨比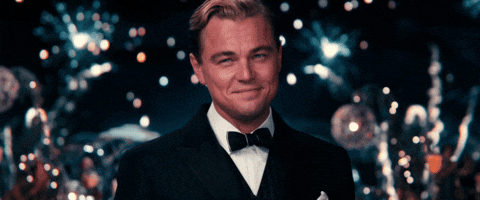 In English I might have said....
F. Scott Fitzgerald's The Great Gatsby is little more than a Modernist reshaping of Don Quixote's epic tale. Fitzgerald tacks on a love interest, infidelity, questions of the existence of god, feminism and the Great War in attempt to appeal to modernist sensibilities, but rose is a rose is a rose is a rose.
In Chinese I was a whole lot more like...
There is a man. He has no money. He loves a women. Her parents say she can't marry him because he is poor. She is very idiomatically desirable. She marries another man. He smokes and drinks all day. He is a bad man. But then Gatsby gets money. He asks her, why not now?
It was going well enough I suppose, but my whole charade came tumbling down, tower of babel that it was, when I failed to conceive of a suitable translation for
vehicular homicide.
She didn't even ask me what my mother does for work.
I learned the word nurse for nothing.